Sky Sport Rooftop Tour gift voucher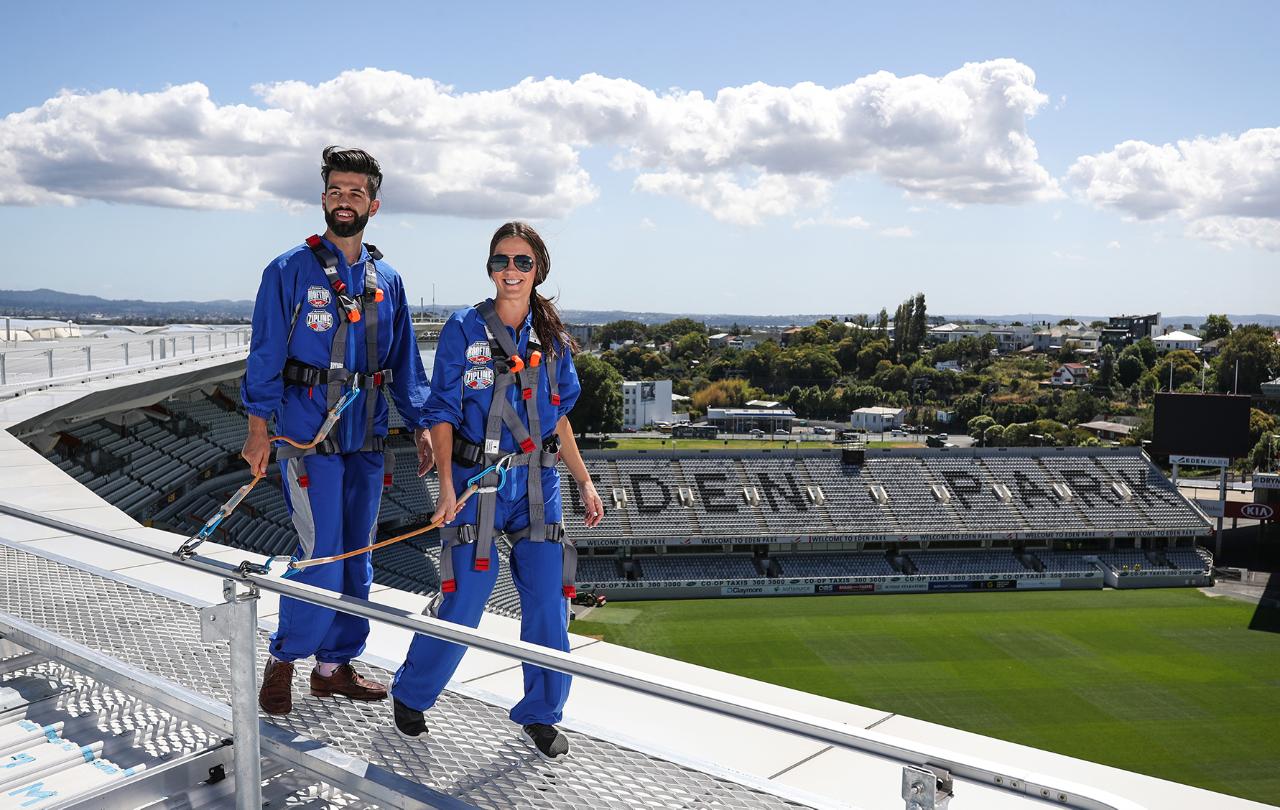 Location: Auckland
Product code: PYBBJ1
Enjoy an enviable vantage point of the famous No.1 field and take in a 360-degree view of Auckland including the city's skyline and volcanic range. This unique experience is topped off with the perfect photo opportunity from the lean-out platform situated 34 metres over the hallowed turf.
The Sky Sport Rooftop Tour includes some of the best views of Auckland with insights on the city's iconic landmarks provided by our friendly guides who also have an intimate knowledge of the history of Eden Park. The tour will encompass parts of the stadium even its famous sporting heroes haven't seen.
Buy a voucher now to be one of the first to experience the Sky Sport Rooftop Tour. You will be emailed once the launch date has been confirmed to book in your spot.
1. Offer valid for 6 months from Sky Sport Rooftop Tour launch date (yet to be confirmed).
2. Subject to availability. Not redeemable on games days.
3. Must comply with Eden Park conditions of entry.